A few months ago, I was contacted about doing a painting 'in memory' of a cherished family pet that had recently crossed the Rainbow Bridge.
Ariel was already familiar with my style of work through her employment at Quality Quick Print in Aberdeen, So. Dak.; they've been in charge of making prints of my artwork for the last few years.  I initially took my business there because location, location, location, but I was and now continue to be blown away by the high quality prints that they've provided me.  My customers are happy with them, too!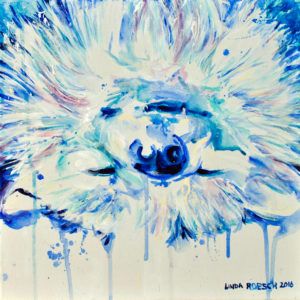 Ariel sent an email asking if I do a special commissions, after she'd printed and cut yet another run of "Sir Prized Cow".  We met up at Winterfest in Aberdeen to talk about the project, and she emailed three beautiful photos of her furbaby "Tyke" for me to choose from.
I couldn't pick just one.  The adorable photograph of Tyke sleeping upside down was just perfect for a painting, but I thought that the family would appreciate the more traditional 'portrait' head shot.
I asked Ariel if I could maybe paint two paintings and she could pick the one she liked the most, or I could give her one at a discounted price.  I mentioned that I may want to use these paintings in the coffee table book of animals that I'm working on, and we also talked about the possibility of making prints of the paintings in the future, though I haven't decided on that for sure.  (Opinions welcome please!!)
I dropped off the paintings of Tyke yesterday, and amazingly there were no tears shed by either Ariel or I.  I am honored to have had the opportunity to paint this special guy, and I hope these portraits will help ease the sorrows of their loss.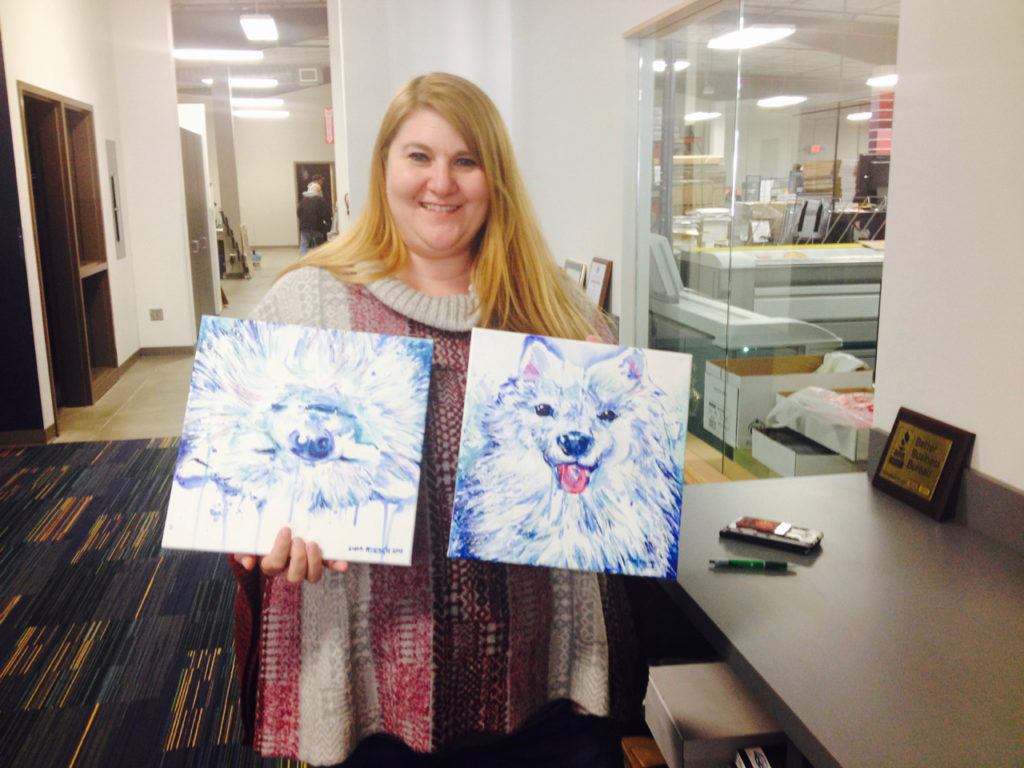 Thank you Ariel!
If you would like to get a custom painting of your own, contact me here!